Clean Air Solutions Safety - Create Safer Environments
Safety - Clearly Defining The Risks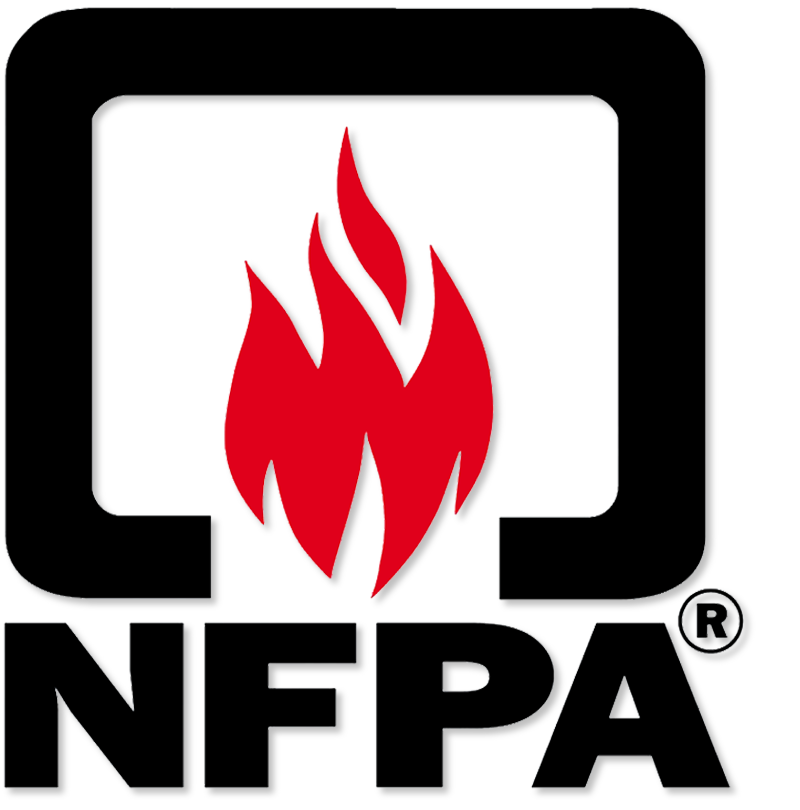 The first step to defining dust risks in a facility is performing a Dust Hazard Analysis. Identifying the composition of the dust(s) will inform manufacturers of potential risks such as explosions, fires, and respiratory hazards. The NFPA specifies Class locations and further explains Division circumstances containing hazardous Groups of gasses, liquids, dusts, fibers and vapors. Prepared with a Dust Hazard Analysis manufacturers can make sound decisions as they evaluate their current "housekeeping" practices, workflow processes, and safety procedures against outlined NFPA recommendations. Armed with the knowledge from the Dust Hazard Analysis manufacturers can establish, document and implement best practices for a dust abatement plan and a healthy and safe work environment.
Risks Of A Non-Certified Product
What are the steps to ensure that your dust collection systems become a "truly" Certified product?
NFPA Develops the standards for fire protection. Develop your product from the NFPA requirements for dust collection. (examples NFPA 484, NFPA 70)
Testing labs to certify the product, ensuring it meets NFPA certification. Your product must be tested, approved and filed. All equipment must be tagged accordingly with the Class, Division and Group with which the equipment meets certification.
Police the standards and equipment associated to the process. OSHA monitors the equipment to have proper tagging and ensures the product is certified by the 3rd party testing lab for safe use in a manufacturing facility.
Proper certification plate as shown below.


---
Breaking The Product Down By Class, Division & Group
Required industrial "housekeeping" best practices tend to be very specific. It is important to always understand local regulations, standards and recommendations when developing a dust abatement plan and introducing clean air solutions to a manufacturing process. The Raptor Vac® family of clean air solutions address ordinary vacuum locations and NFPA Class II, Division I and II locations as described below.
---
Also known as general purpose or unclassified areas, these locations are known to be free of hazardous or volatile dusts, fibers, gases, liquids and vapors. Vacuuming is the preferred method of "housekeeping" over sweeping or water wash-down.
One of following two situations must exist for an area to be considered a Class II (two), Division II (two) location:
Combustible non-metallic dust will not normally be in suspension in the air in quantities sufficient to produce explosive or ignitable mixtures, and dust accumulations will normally be insufficient to interfere with the normal operation of electric equipment or other apparatus, but combustible dust may be in suspension in the air as a result of infrequent malfunctioning of handling or processing equipment.
Resulting combustible dust accumulations on, in or in the vicinity of the electric equipment may be sufficient to interfere with the safe dissipation of heat from electric equipment or may be ignitable by abnormal operation or failure of electric equipment.
---
One of the following three situations must exist for an area to be considered a Class II, Division 1 location:
Where combustible metallic dust is present in the air under normal operating conditions in such a quantity as to produce explosive or ignitable mixtures. This could be on a continuous, intermittent or periodic basis.
Where an ignitable and/or explosive mixture could be produced if a mechanical failure or abnormal machinery operation occurs.
Where electrically conductive dusts in hazardous concentrations are present.
---
---
Dynabrade Plug-n-Play Systems With Dust Collection Tools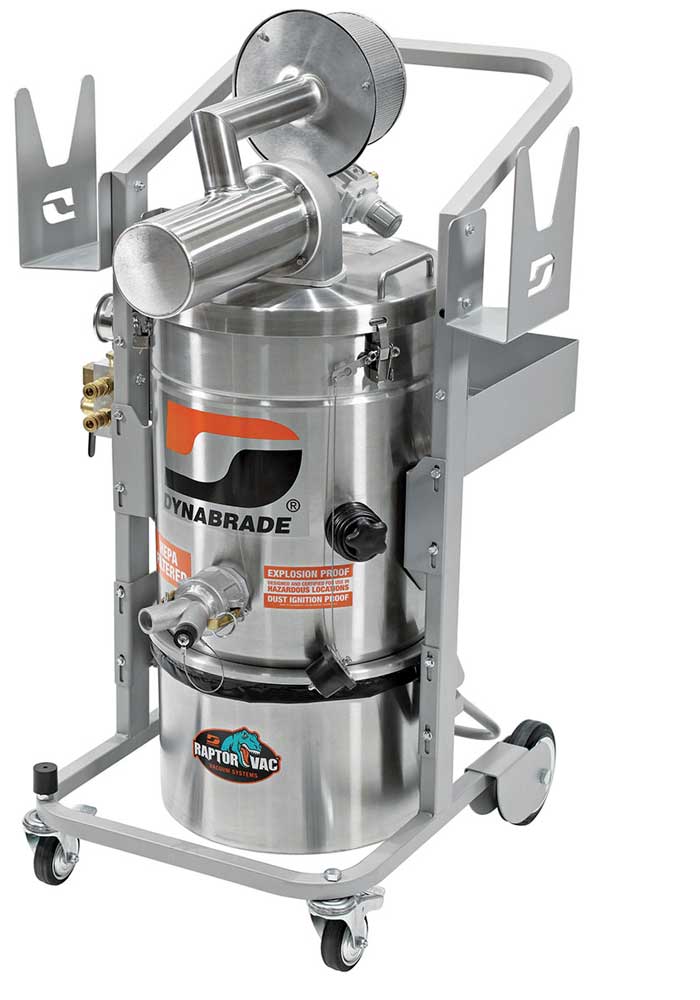 Clean Air Solutions from Dynabrade consist of vacuum ready air tools, vacuum abrasives, accessories and Raptor Vacs®. Each component works each other in an easy to assemble and easy to maintain, portable vacuum solution aimed at optimizing operator safety and productivity, maximizing abrasive life, and reducing rework to create the perfect finish.
---
Health >
Cost Savings >
Configurator >
---
---
---
---
---
---
---
---
---